TRUDI digitalizes the last mile in container traffic and ensures more efficient communication between all market participants.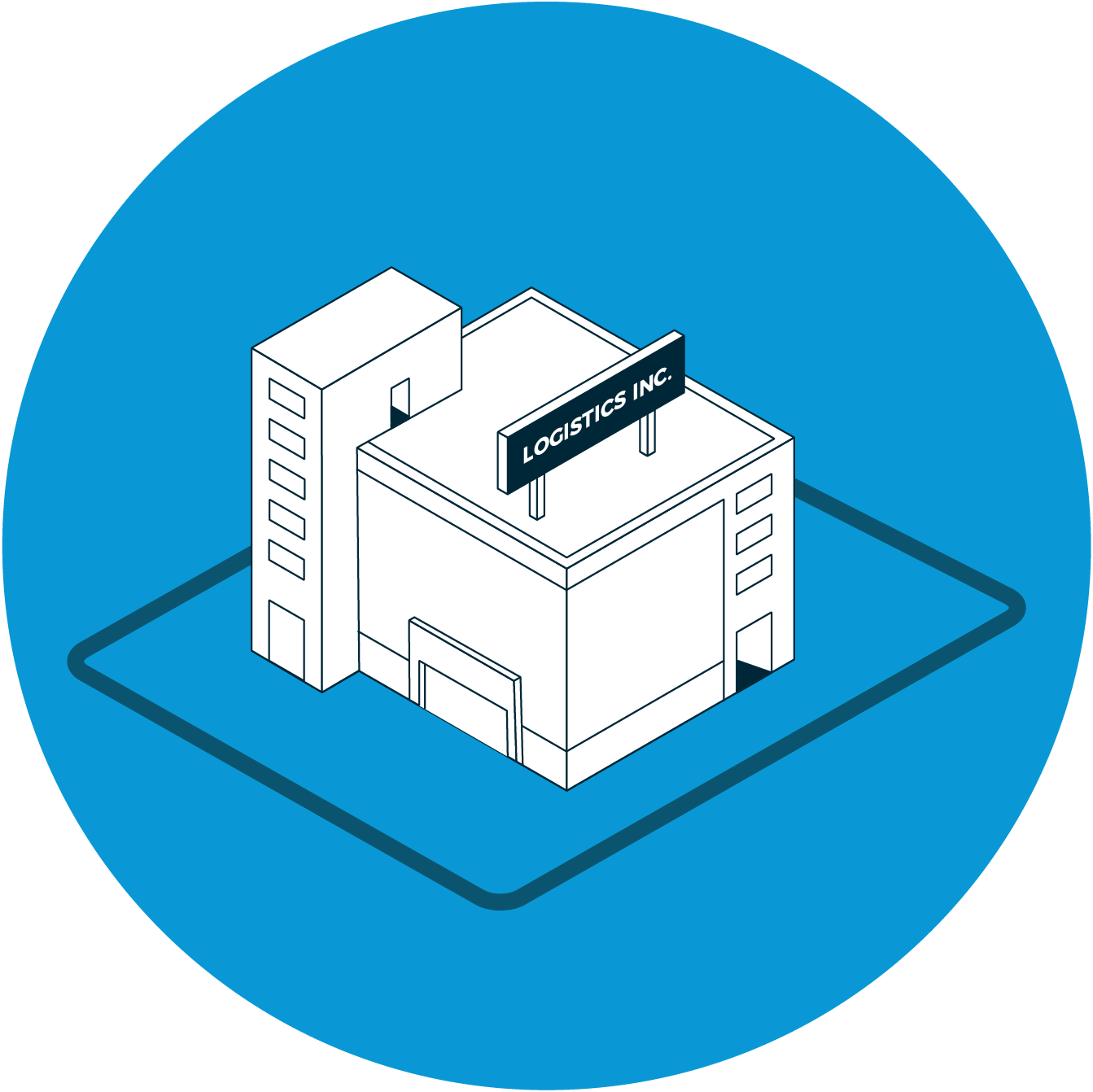 Freight forwarders
With TRUDI you can digitalize last-mile delivery in combined container traffic quickly and easily. You benefit from a significant increase in efficiency and transparent communication with all parties involved.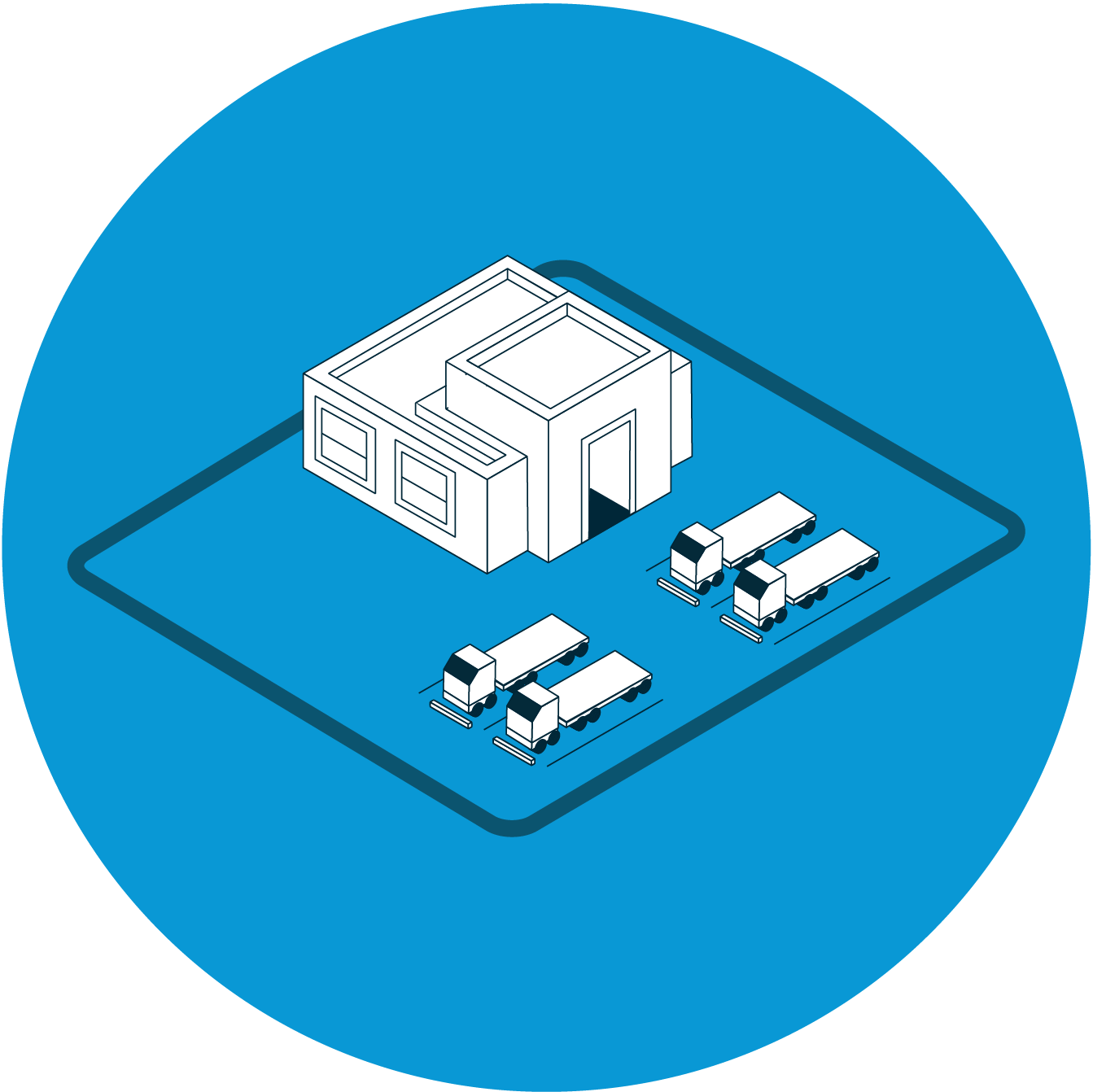 Hauliers
TRUDI is your free and easy-to-use tool to effortlessly bring a clear overview to your orders, saving a lot of time at terminals with slot booking and enabling you to schedule your trucks even better.
Terminals
With TRUDI, you can digitalize your slot booking in a completely uncomplicated way and without great technical or financial effort. This allows you to easily reduce your lead times and costs.
In addition to shipping companies, operators, and terminals, all other stakeholders were also involved in the development process – especially the authorities and customs agents. As soon as the eCMR has been ratified and the eFtI has been specified in more detail, all communication with the authorities, including all necessary documents, can also be handled via TRUDI, which significantly increases efficiency and legal certainty.
With powerful interfaces, a web-based tool and a smartphone app, TRUDI orderly connects everyone involved. This eliminates the need for expensive investments and time-consuming individual solutions.
Web-based tool for the office
TRUDI can be accessed via a password-protected website in the offices of clients, operators, and terminals. Individually configurable views show orders with all relevant information and their respective status and provide access to automatically assigned documents and data as well as to all other functions of TRUDI Web.
Smartphone app for the road
Truck drivers are connected to TRUDI – and thus to all stakeholders – via an easy-to-use smartphone app. Using simple dialogue in your native language, you can provide information on the status of the order while on the road, take photographs of important documents for automatic forwarding and book your pre-check-in at terminals with the slot booking function.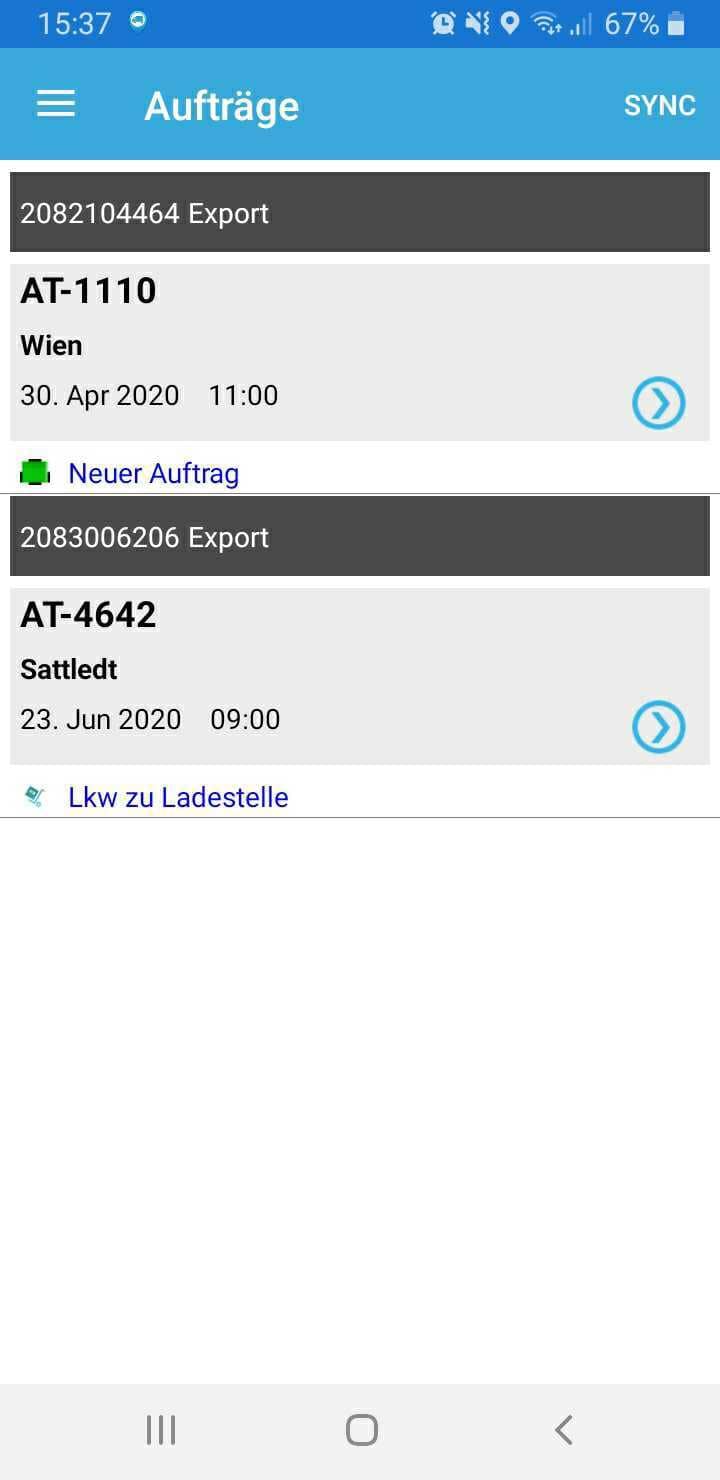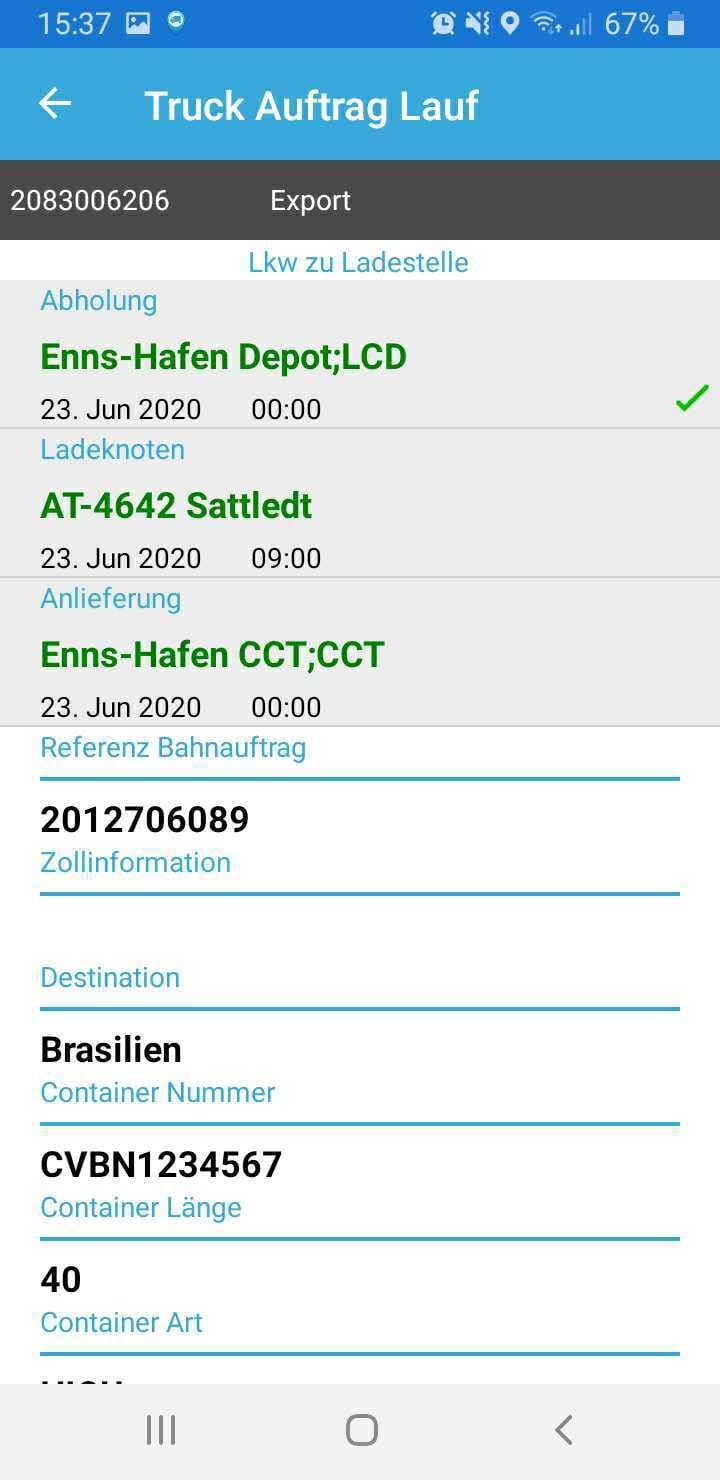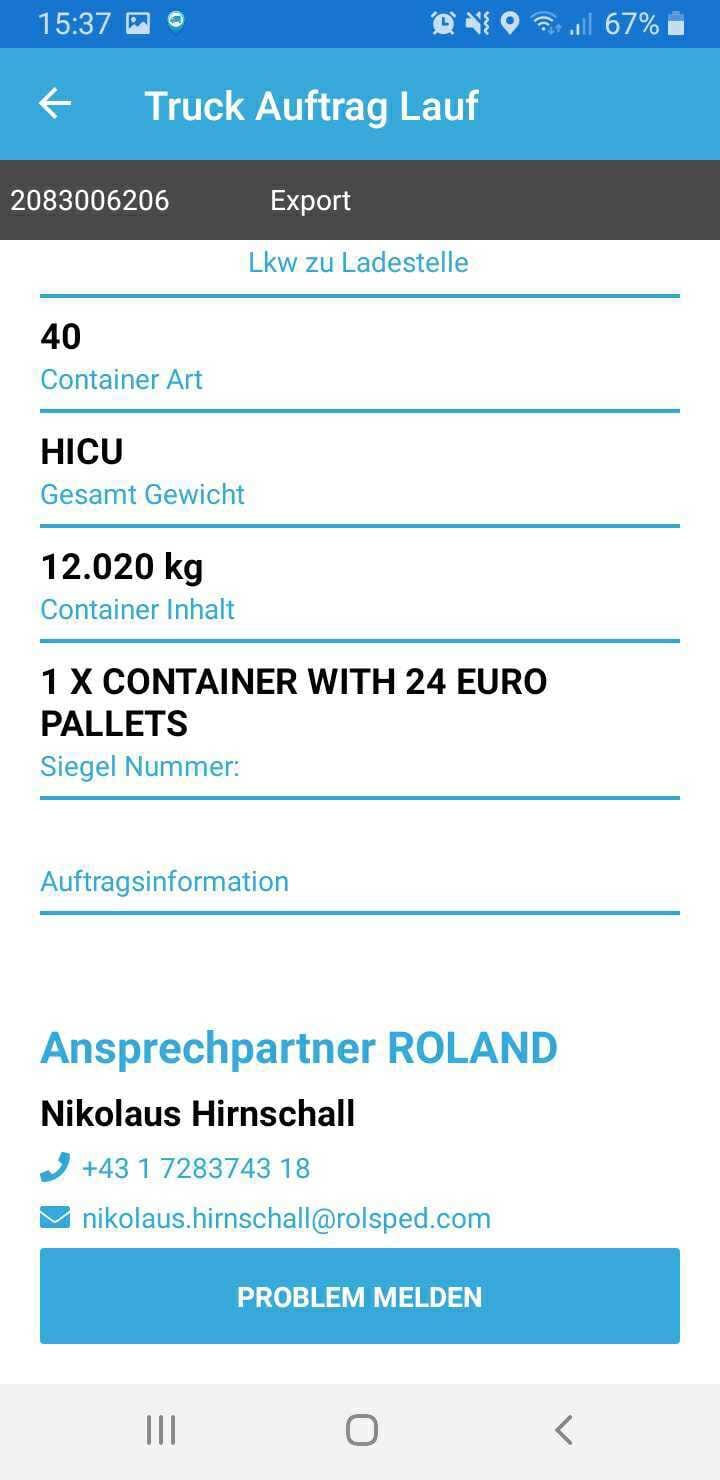 Powerful interfaces for IT systems
TRUDI is designed as an open system that can be connected very easily to the existing IT systems of forwarding companies and terminals via a secure interface. This means that orders in TRUDI do not need to be created again, but are automatically forwarded to TRUDI Web via the API – with all the data required to fulfil the order. The data and documents that arise during order processing flow back to the system and are automatically assigned via the same interfaces.
Best Practice: Slot Booking at the Enns Terminal
Ideally suited for terminals as well as for freight forwarders to optimize the performance of throughput and waiting times.
Sustainable and innovative
Years of experience in container logistics in combined transport and its workflows have gone into the development of TRUDI, and that is exactly what makes the system future-proof, economical, and sustainable.
We would be happy to show you how easily the TRUDI system works, without any obligations on your part. Simply contact us by phone or e-mail. We appreciate your interest and look forward to your questions.
Telephone: +43 (0)699 172 837 18
contact@trudi.app